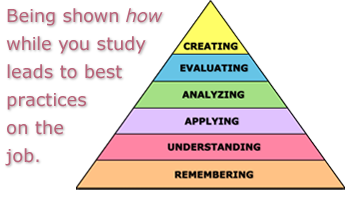 IPParalegal Institute students receive firsthand technical training in the nonlawyer IP prosecution field. Many sessions include step-by-step visits to live online databases and forms, where the how-tos and whys of searching and filing procedures are visually rehearsed and thoroughly explained. Our pupils are taught how to apply what they learn while they learn it.
Webinar time is dedicated to instructor-led training, while self study time is reserved for lesson review, memorization and recommended homework exercises.
Through comprehensive understanding and practical application both in and out of the classroom, IPP Institute students have myriad opportunities to apply analysis and evaluation skills to what they learn. Students who make the effort will take with them a solid tool set, empowering them to become proficient and marketable IP paralegals.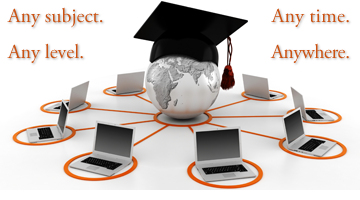 For decades The IPP Institute was focused primarily on live classroom education. We found that a very small percentage of students were able to effectively plan live classroom attendance around their busy schedules.
We also discovered that breaking up entire courses into shorter lessons or specific subjects & topics, alongside offering full courses, would give working professionals options. Options that would enable them to focus on specific studies as much, or as little, as their time allows.
With hundreds of hours of recorded classroom training video available, The IPParalegal Institute is doing just that. We currently offer our full self-paced courses, and are working to make their lessons available individually. Videos on specific topics will be rolled out soon after.

Live webinars, on-site seminars and customized content will still be available but on a group reservation basis.